BPO and Accounting
Accelerate processes by automating services with your clients
Request the information you need from your clients easily. Set it up in seconds and let automatic reminders do the magic.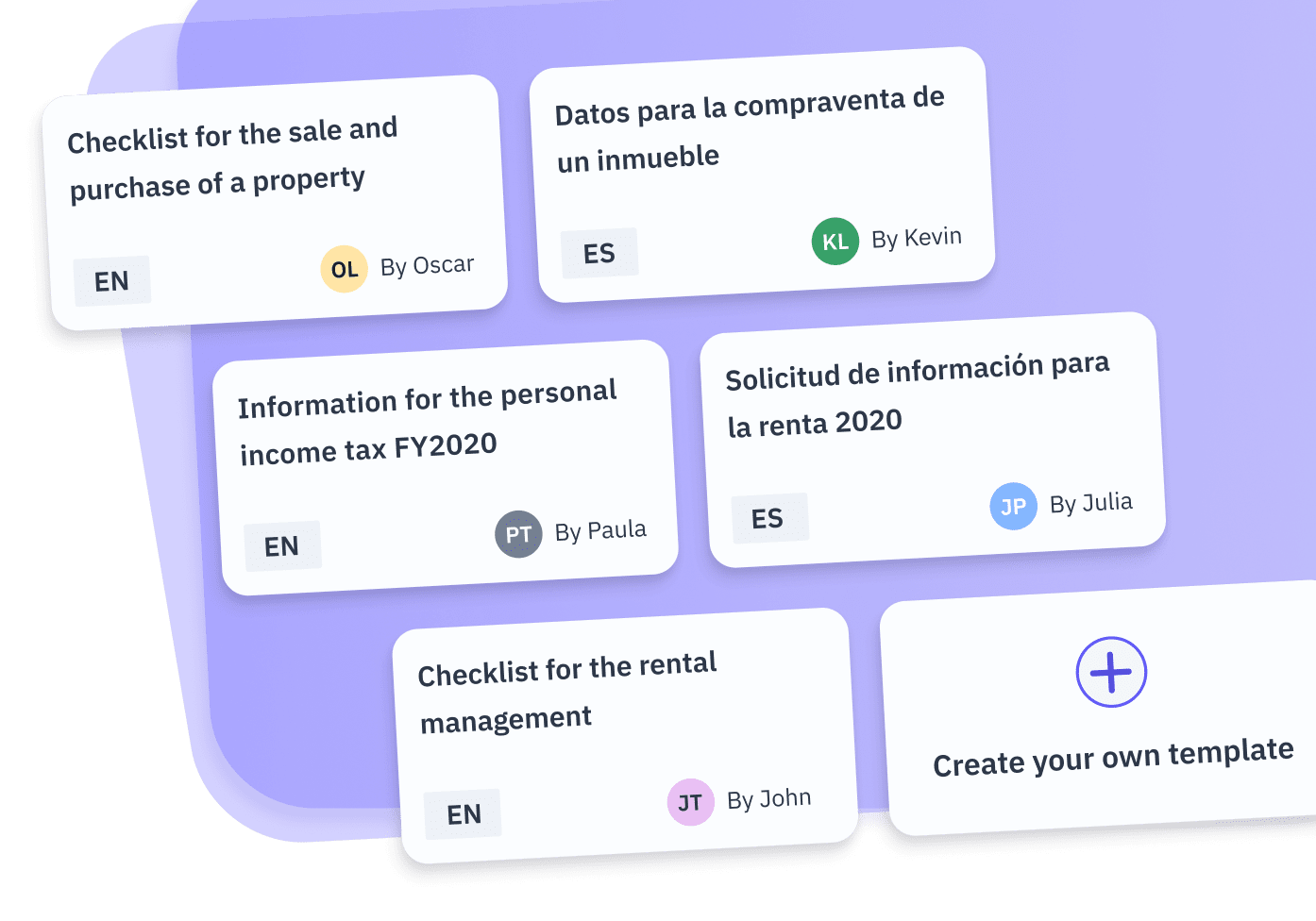 Manage the work more efficiently
A platform designed to send and manage multiple processes without effort.
Accelerate project completion
We make it easy for your recipient to send you all the information requested as soon as possible.
Work in teams
Assign work to your team and keep track of their progress.
Security
We protect your client information
Our priority is to make the experience as agile and secure as possible for both you and your clients.
Your information is secure and encrypted
Security protocol TLS
Two-factor authentication
Solutions for BPOs and Accounting
Mass mailing
Request information for your campaigns from all your clients at once.
Control and monitor the process
Get control of the information you receive and track the status changes of your processes.
Automatic reminders
Forget about chasing clients. Set up periodic reminders and let Parallel handle it while you receive the information.
Use our API to integrate Parallel with your systems