Consultancy
Speed up the work with your clients
Work more efficiently with your client. Use templates to stop wasting time on repetitive tasks.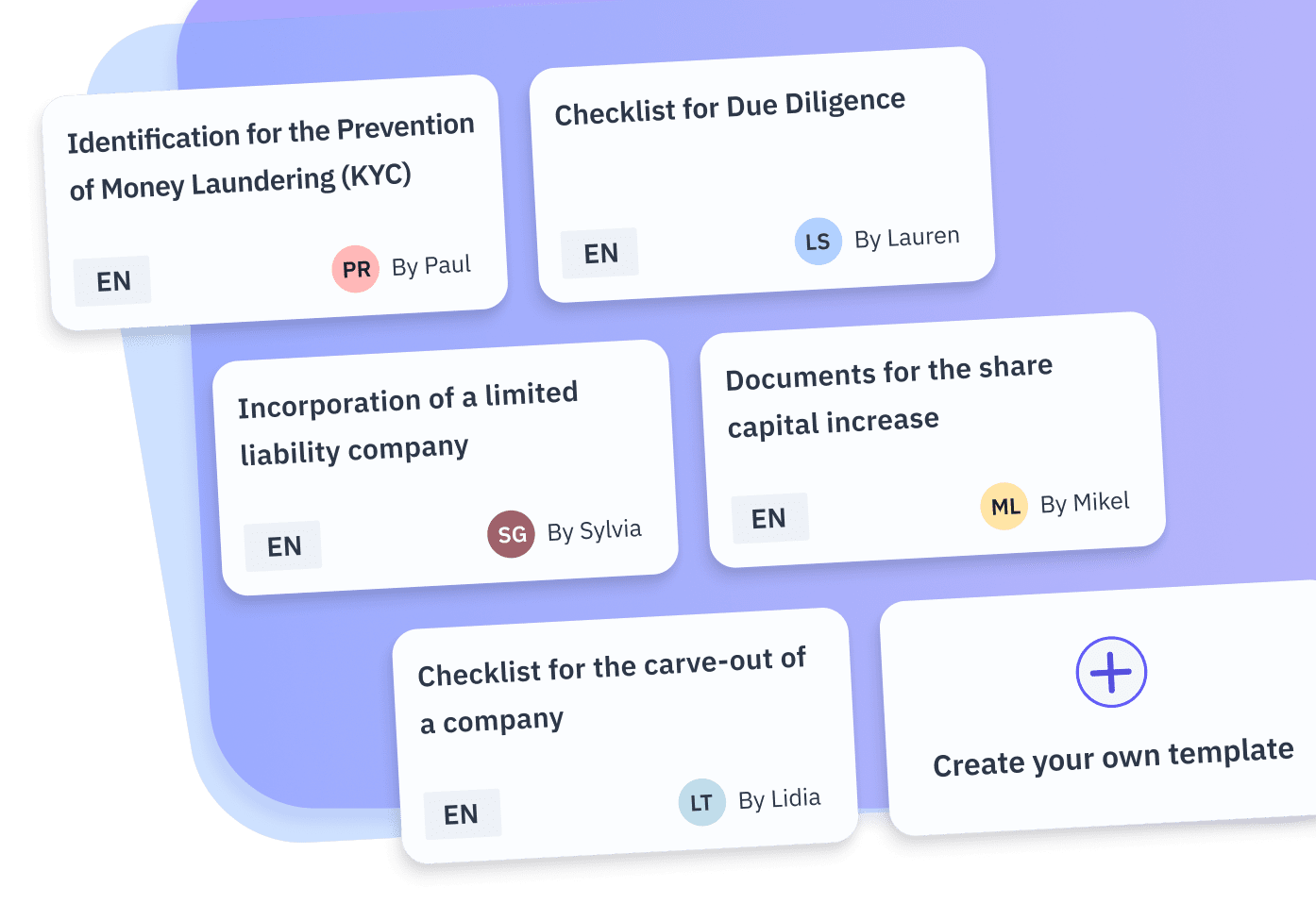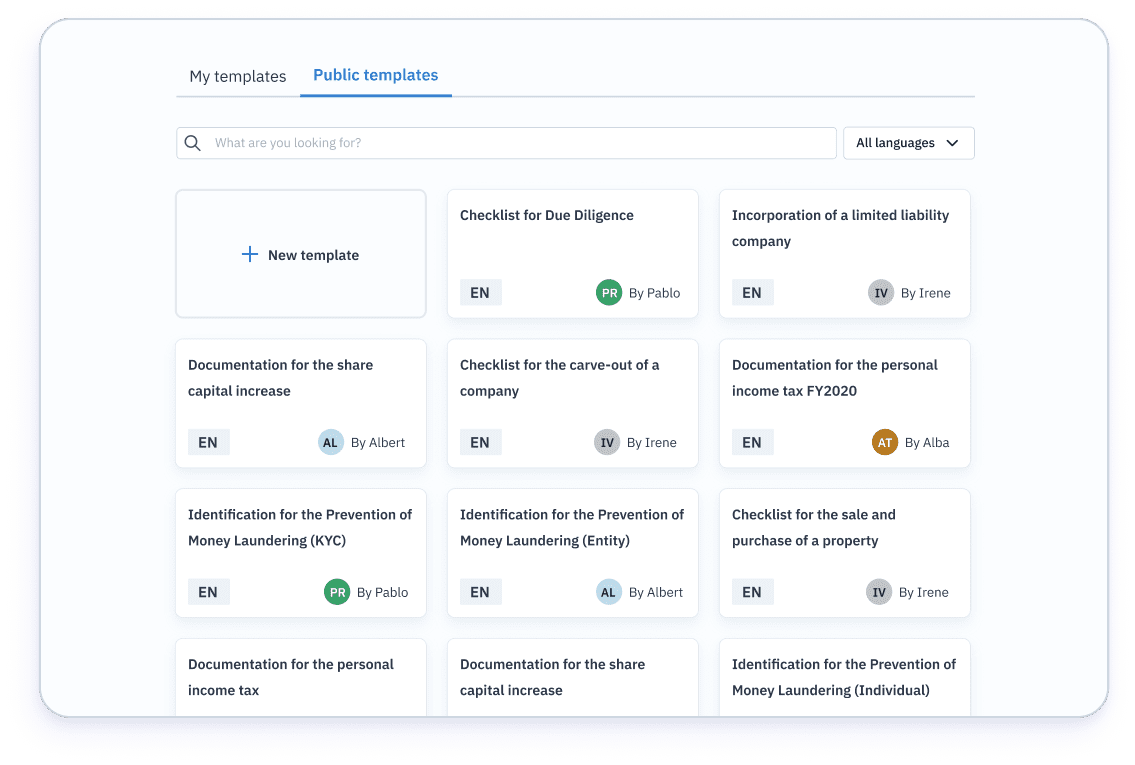 Digitize your services
Manage your matters more efficiently with Parallel. Forget about long email threads and the use of pen and paper.
Create templates for your daily proccesses
Standardize your processes to send your checklist quickly without mistakes.
Save time for your team
Automate monitoring and let us remind your clients to upload the requested information so you can focus on other matters.
Use case
FY2020 Income Tax Return campaign with Parallel
We helped manage more than 150 tax returns with our bulk processes features, speeding up the reception of the information. In less than 5 days our customer completed more than 40% of the processes.
Solutions for Consultancy
Smart templates
Customize the experience for your clients with the use of conditional fields and other useful features.
Automatic reminders
Forget about chasing clients. Set up periodic reminders and let Parallel handle it while you receive the information.
Mass mailing
Request information for your campaigns from all your clients at once.
Use our API to integrate Parallel into your workflow