Last updated on
Product validation form
Designed for Product
BG
Created by Blanca Gallego on Parallel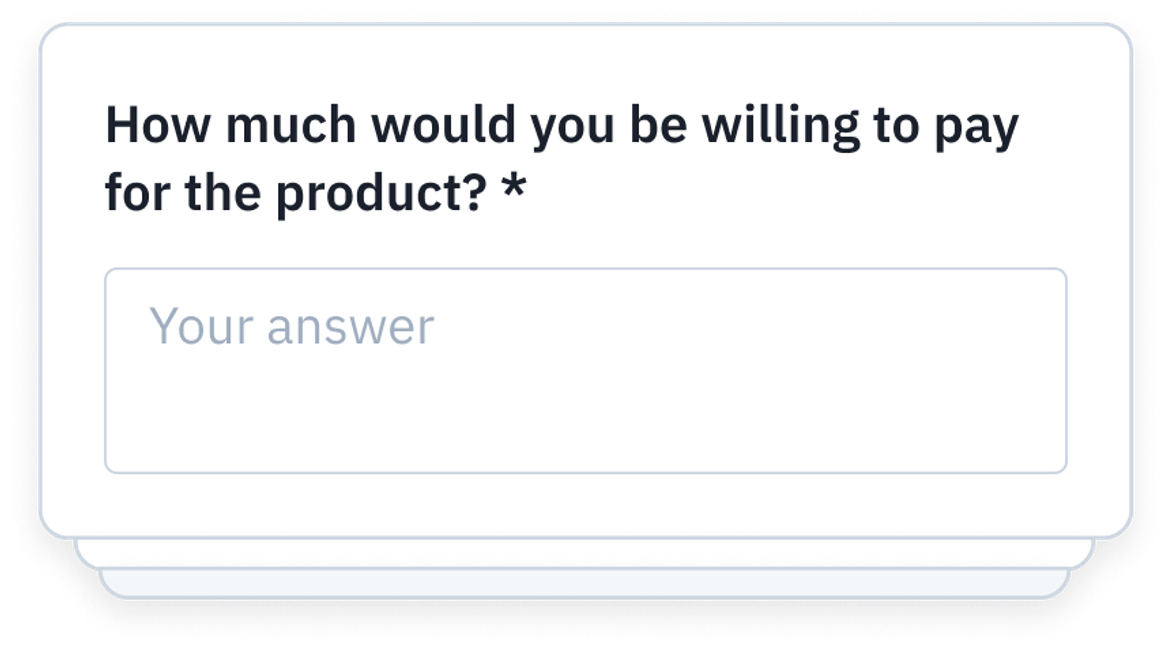 This template includes
21 question fields
Conditional fields
Possibility to enable eSignature
Personalized message
About this template
🔎 Do you need to validate a new product idea? Do you need to do some research to see if the products you are thinking of putting out to market are validated by your target audience? With this Parallel template you will be able to automate this validation workflows for your company's new products.
It is essential to conduct a preliminary study to check if a product idea is going to work before investing in its production and launch 🔜. This template is intended to help you find out the degree of market acceptance of a new product, or product idea, before starting to produce it or selling it 📊 📈.
Use this template after showing your product or product concept to the potential consumer. It will let you know your potential consumer's first impression 💥 and opinions 💬.
You can modify this template in order to adapt it to your product or service.
Information list