Last updated on
Evaluation of an employee's performance
Designed for HR
BG
Created by Blanca Gallego on Parallel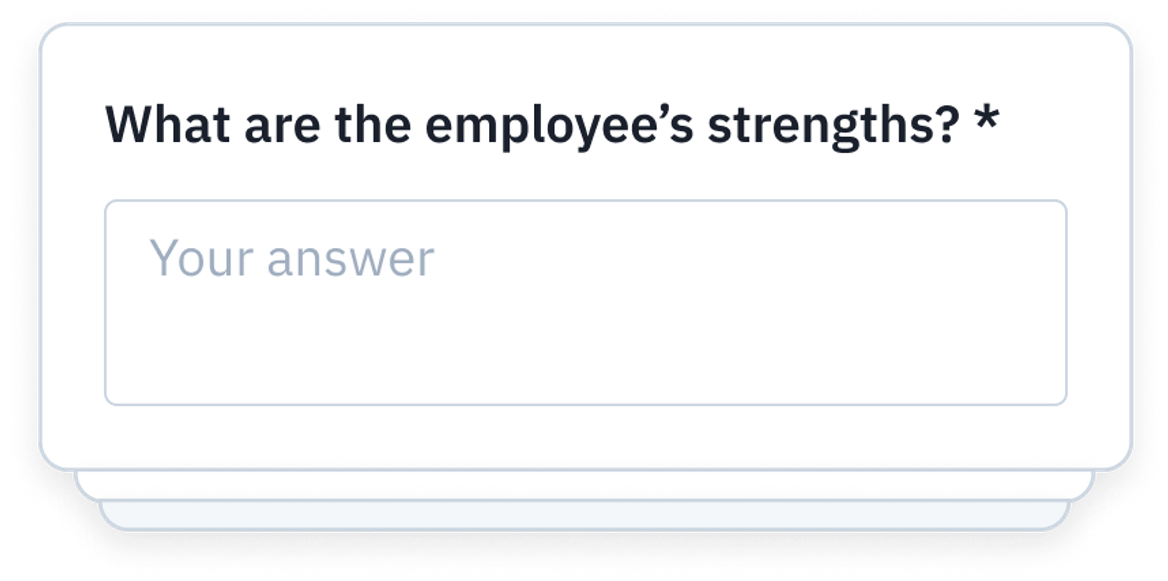 This template includes
39 question fields
Conditional fields
Possibility to enable eSignature
Personalized message
About this template
📋 If you need an employee evaluation form model, this is the template for you!
It is essential for companies to have a planned system of periodic evaluation of their employees ✅ ❌. It is an opportunity to assess the employee's progress, praise their accomplishments, and collaborate on goals to improve performance and help achieve company objectives 🚀 🚀.
In this template you can find a complete form which includes different performance areas in relation to an employee such as:
Work performance

Attitudes at work

Skills

Accomplishments and fulfillment of goals

General assessment
The template is generic and it can be used by any type of company. However, you can modify it by adding questions and/or sections to adapt it to your company and your needs. Parallel also allows the manager to share this template with other members of the company, who can also give their opinion and complete the evaluation, providing a more accurate view of your employee's performance.
Finally, to avoid having to send each evaluation form manually, you can create a public link and share it with the managers of each team. This way, they will be able to start the evaluation of each employee when they need it and will not depend on you.
Information list
Other similar templates