Last updated on
Briefing for marketing agency or consulting company (short version)
Designed for Marketing
BG
Created by Blanca Gallego on Parallel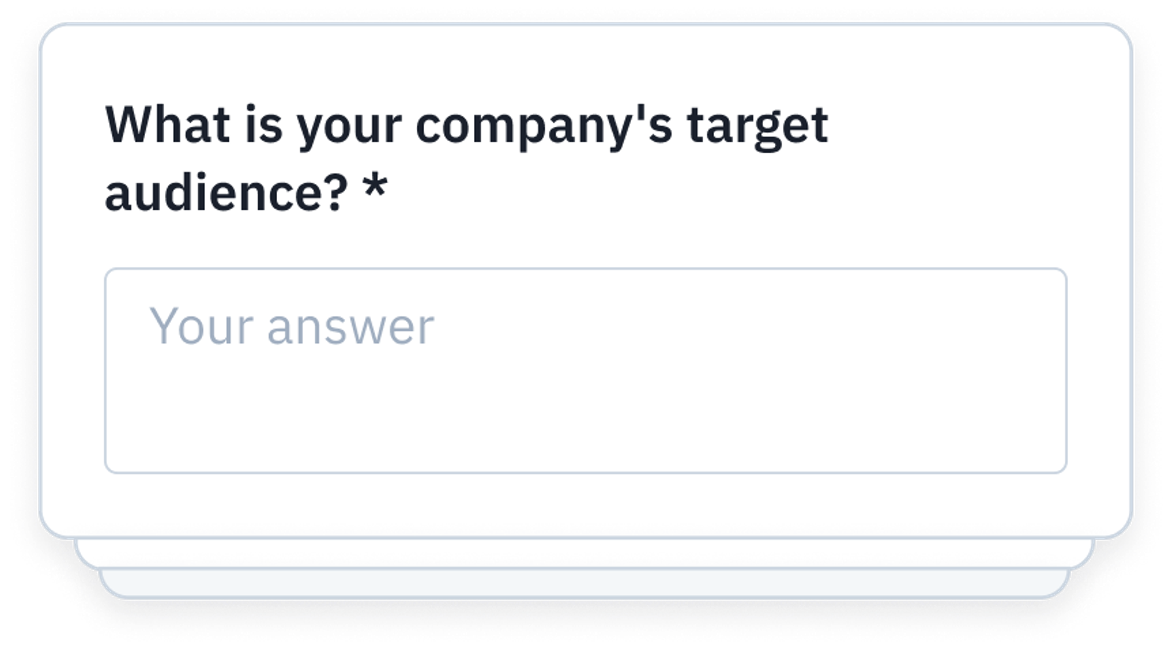 This template includes
9 question fields
Possibility to enable eSignature
Personalized message
About this template
Do you work in a marketing agency or consulting firm? 🛍 This template contains the essential and basic questions your clients need to answer so that you can start working on their marketing campaigns as soon as possible.
This marketing briefing serves as a communication and organizational tool between your company and your clients 🤝. That is, thanks to this template, when you start a marketing project, your clients will be able to provide you with information in an organized way, with space to fill in their objectives, target audience, company description, project requirements, constraints, budget and timeline.
With this data, you can start creating the new campaign with them 🚀 🚀 🚀.
To speed up the process, we recommend that you create a public link to this template. This will allow you to send the briefing through any channel, including posting it on your company's website, and not rely on your clients' email.
If you need more information, you can modify the template to adapt it to your needs or those of the company or, if you prefer, you can consult the more extended briefing template.
Information list
Other similar templates