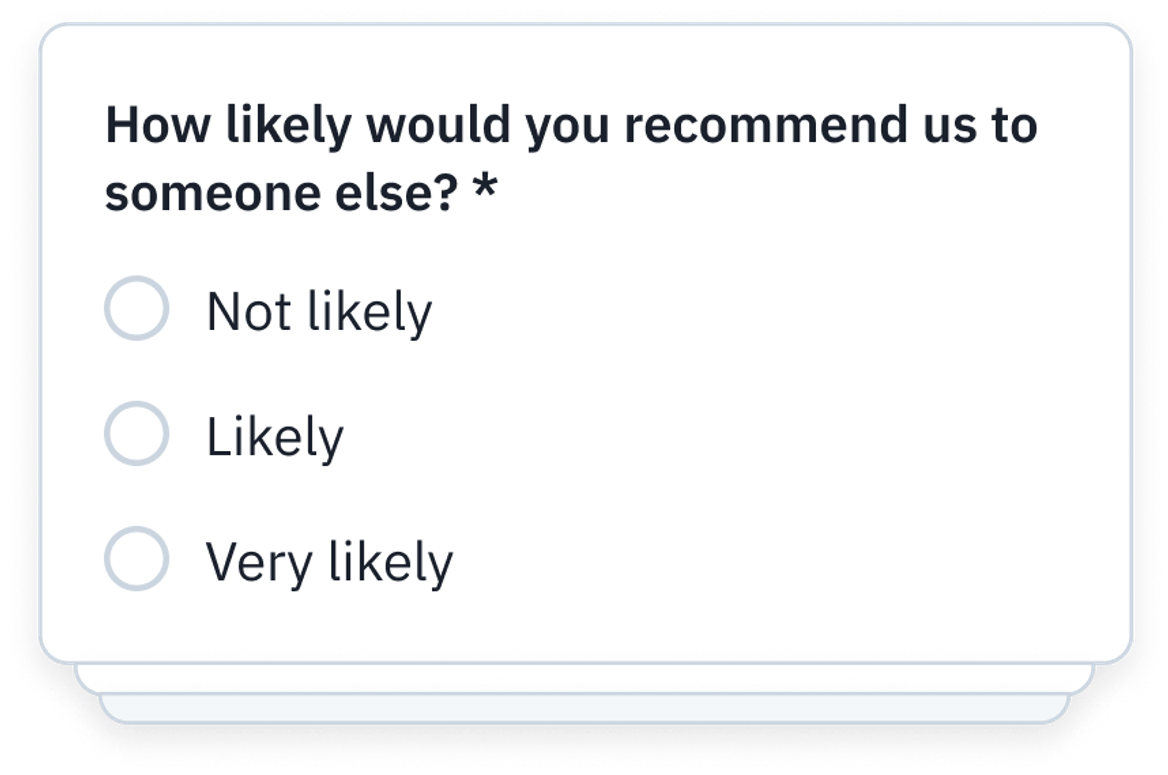 This template includes
14 question fields
Conditional fields
Possibility to enable eSignature
Personalized message
About this template
Do you want to find out what your customers think of your online shop website, or how was their experience with your e-commerce? 👩💻 👨💻 This Parallel template allows your customers to evaluate it quickly and easily ❌ ✅.
Nowadays, if you want to know how to improve your business and the products you offer, it is essential to know your customers' opinions. You must take these feedbacks into account to boost their satisfaction, creating new strategies and improving the aspects of the website that are necessary 🚀.
With this template you can find out, among other things, whether your customer service and website are working properly, whether the range of products you offer satisfies your customers, and whether the shipment has arrived safely.
To avoid having to send an evaluation request to all your customers, you can create a public link to this template and attach it to the order confirmation email, for example. This way, any customer who wants to review your website and your service can do so at any time.
The template is generic and can be used for any type of online business or website, but you can also modify it and adapt it to the products your company offers.
Information list
Other similar templates