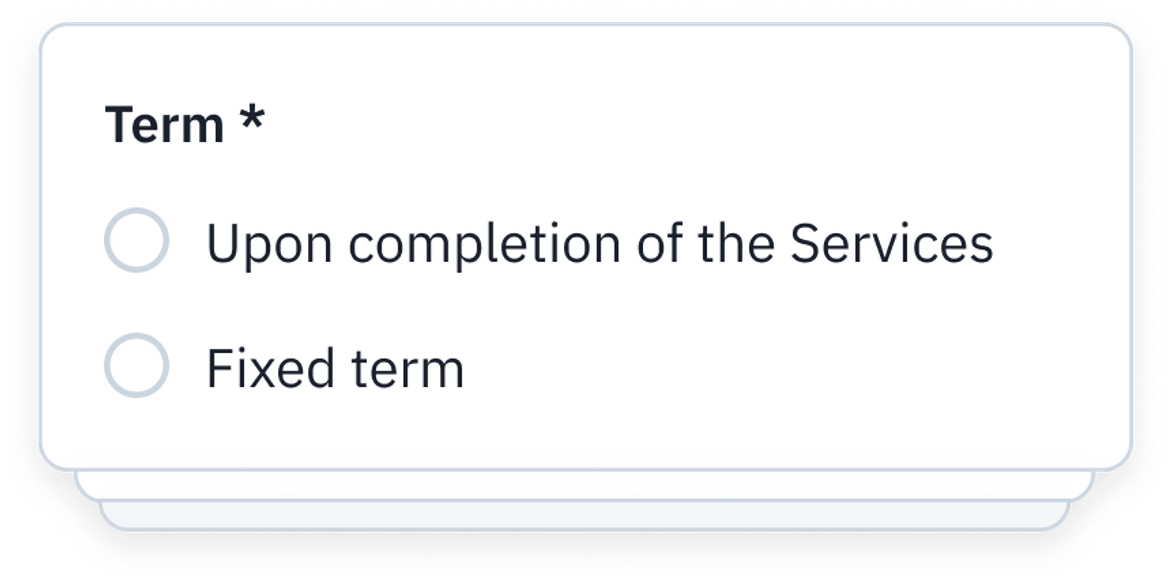 This template includes
62 question fields
Conditional fields
Possibility to enable eSignature
Personalized message
About this template
Do you find yourself in need of a service contract?🗂  Optimize your service providing or requesting process by using this quick and easy template. You will have a signed Services Agreement in less than a minute to start working with new clients as soon as possible! 🚀
This template can help you complete a contract by answering and filling up simple information. How do we do it? You or your clients only have to answer a few questions and Parallel will copy and paste them into the contract automatically thanks to our references.
But this is only an example! You can edit and accommodate these questions to better cover your needs: learn how to include dynamic references  here!
This agreement incorporates, among others, the following content:
the identification of the parties signing it; and

the description of the services to be provided.
Once you have created your contract, it can be easily signed by both parties. To do this, you must activate the electronic signature before sending it.
If you need more information, you can modify the template to adapt it to your needs or those of the company.
Information list
Other similar templates