Last updated on
NDA or Confidentality Agreement
Designed for Legal
BG
Created by Blanca Gallego on Parallel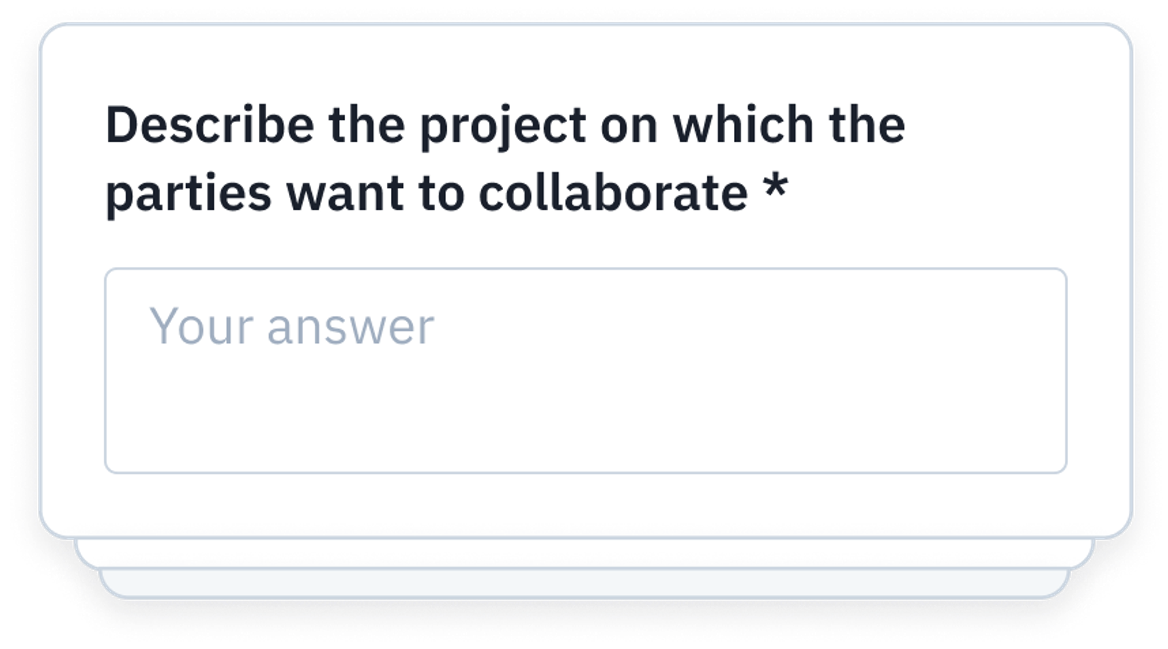 This template includes
28 question fields
Possibility to enable eSignature
Personalized message
About this template
If you or your company wants to collaborate with another party in a new project or negotiate its feasibility while ensuring that the information you share is confidential, this template is for you. If you use this template you can have a signed NDA in less than a minute to start new projects as soon as possible!
This is an unilateral confidentiality agreement, also known as NDA (Non-Disclosure Agreement), in which a party shares certain privileged information with another party who acquires the obligation to keep this information secret.
Thus, this confidentiality agreement incorporates, among others, the following content:
the identification of the parties signing it; and

the description of the collaboration, negotiation or joint project within the framework of which confidential information is shared;
The confidentiality agreement must be signed by the parties before the disclosure of the confidential information takes place. In order to sign the contract, the electronic signature of the template needs to be enabled.
You can also leave a public link to this NDA template on your website for those interested in becoming your customers to complete and sign. This way you can start any business relationship knowing that the information and documentation shared between the parties will be confidential.
Information list
Other similar templates