Last updated on
Residential Real Estate Purchase Agreement
Designed for Real Estate, Legal, and Sales
BG
Created by Blanca Gallego on Parallel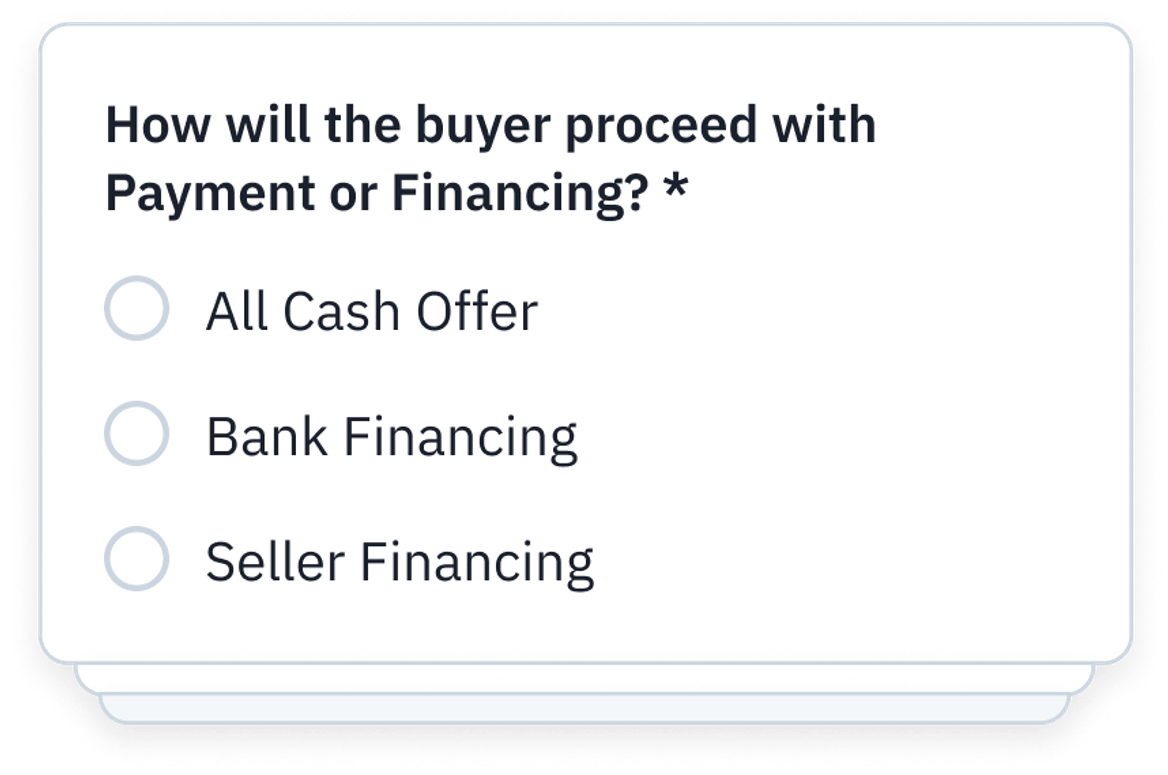 This template includes
120 question fields
Conditional fields
Possibility to enable eSignature
Personalized message
About this template
Do you want to sell or buy a real estate property? Are you a real estate agent? Would you like to make real estate purchase agreements easier and more comfortable for yourself and/or your clients? In this case, then this template is for you! With Parallel, you can automate the creation of a residential real estate purchase agreement.
Once it has been decided to formalize the purchase and sale of a residence, the only thing left to do is to fill out and sign the contract. Easy, isn't it? Well, based on revisions and back and forth emails, this can take many days... With Parallel, you can easily create the contract and sign it online (no need for further meetings), offering a much more convenient experience for everyone.
This real estate agent residential purchase agreement is a binding contract between a buyer and seller and includes the following information:
Seller/Buyer Identification 

Purchase Price Terms

Financing
This template is a generic example, and you can try it with your company. However, it can also be very easily modified to adjust to your agency's conditions. 
Finally, to sign the contract, once all the data has been completed, activate the electronic signature. Read more about our e-signature integration here. 
Please note that, there are fields to complete the information but once completed it will be fully integrated into the text and in PDF. 
Information list
Other similar templates