Real Estate
Sell and rent properties faster with the best client experience
Parallel is the software that accelerates the processes from end to end, including the owner's mandate, buyers visit sheets, and the signature of the purchase agreement. Everything in an easy, totally secure and instant way.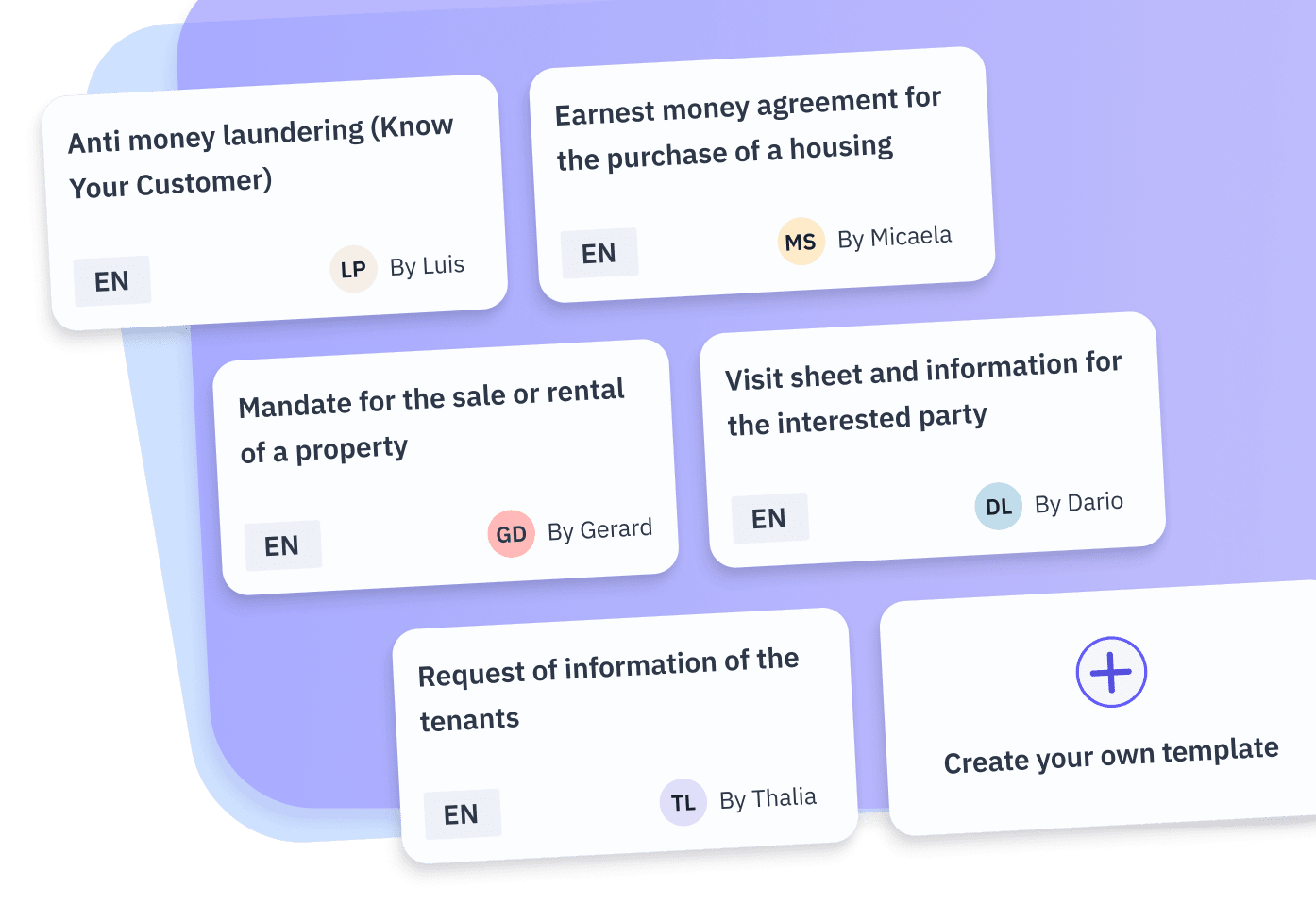 More transactions, less paperwork
Parallel helps you manage the real estate transaction lifecycle in a fast and digital way. Say no more to physical paper and to email threads.
Technology + flexible
Automate your processes without putting in check the flexibility of requesting anything you need, the documents you generate and the signers you name.
Make communications between the office and the commercial team easier
Avoid chaos in long email threads. Centralize communications in a single place where you work with the information and the documents.
Use case
Add a new property to your portfolio in less than 15 minutes
Surprise your clients in the same visit of the property and leave with a signed mandate and all the information you need.
Solutions for Real Estate Agencies
Smart forms and documents
Make processes and technology adapt to your needs and your clients needs, not the way around.
Advanced eSignature
Execute contracts with an advanced eSignature in a simple, completely secure and with legal certainty way.
Accessible from anywhere
From your computer or mobile phone, your team and your clients can fill, review and sign all the forms and documents that you need.
End-to-end solution
A single solution for all the paperwork
Centralize your real estate transactions processes from end-to-end with:
Customized and automated request of information of the owners and the properties
Smart document generation
Advanced eSignature of documents
Everything for you and your clients, in an easy, organized, secure and 100% online way.