Accelerate your team's work
With Parallel you can easily automate forms with documents and make it an agile and safe process.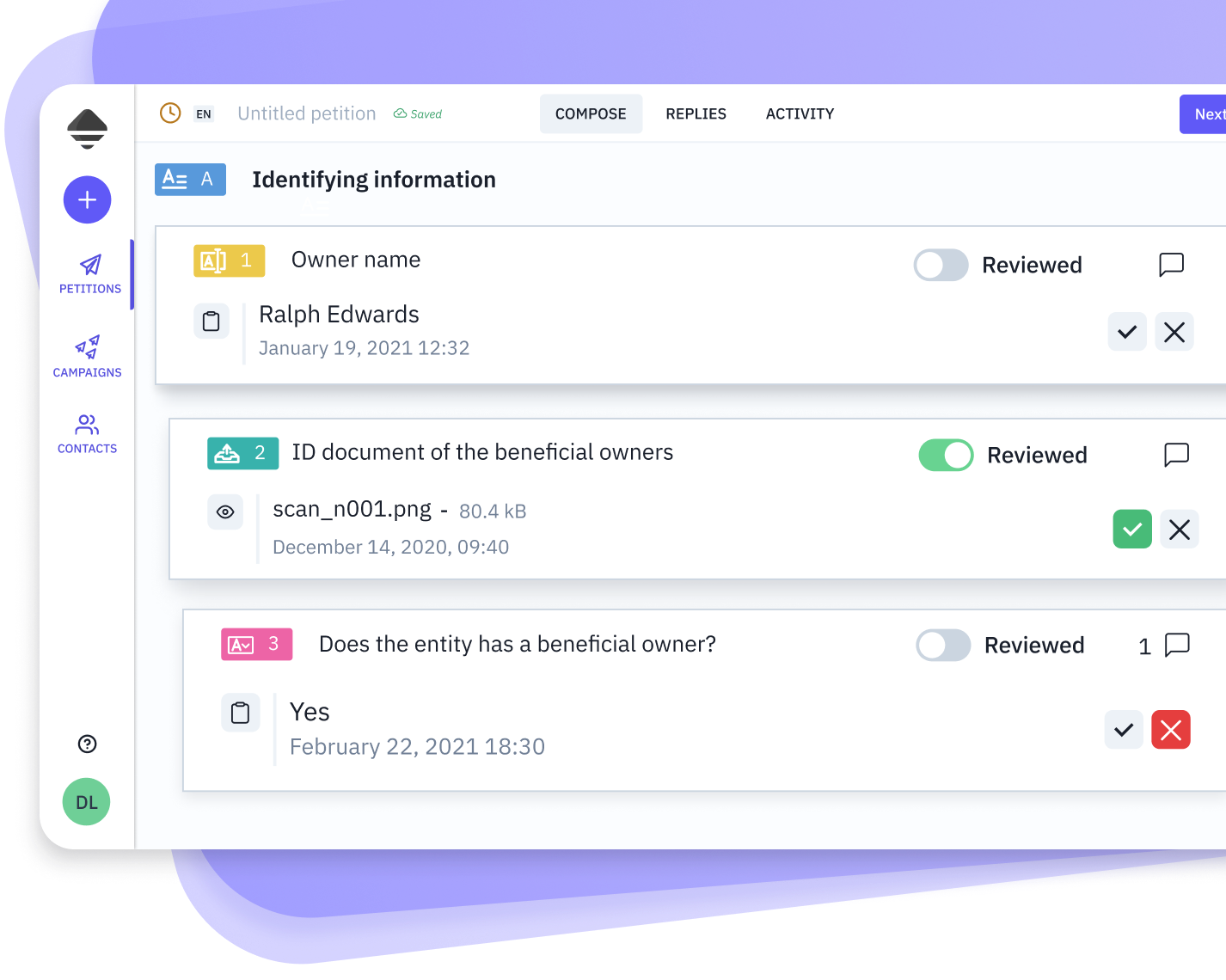 How it works
Designed to make work easier for you, your team, and your clients.
Send a Parallel
Start with a template or do it from scratch.
It is as simple as creating a form.
Let them complete at their own pace
Your recipients can return as many times as they need to complete it.
In the meantime, track it or automate it easily.
Receive all the information on time
Review, approve or reject, and communicate within Parallel.
Share it with your team
Share the Parallel with your team to keep working collaboratively.
A powerful and flexible tool for your workflows
Obtain the information you need and focus on what really matters.
Increase productivity
Obtain the information organized to optimize your work.
Speed up processes
Use a tool that scales to work better and make your processes flow.
Improve your clients' experience
Help your recipients complete the information more easily.
Already trust us
and this is what they say...
Parallel has been very agile in the execution of our requirements and templates are flexible. Happy with the experience.
Ana Gamazo
Partner
It's a very useful, easy-to-use and intuitive platform, for both Cuatrecasas and for our clients.

When we use Parallel for KYC we save a lot of time in both external and internal communications, and all doubts and comments from our clients are in the same place, so that we can forget about searching things in old email conversations.
Mireia Sanchez
Partners assistant
Reviewing documents from our clients is twice as fast than it was. It is mainly due to the ease of access to the documents and the information provided in the forms.
Irene Carrera
AML analyst
Shall we work in parallel?